Mono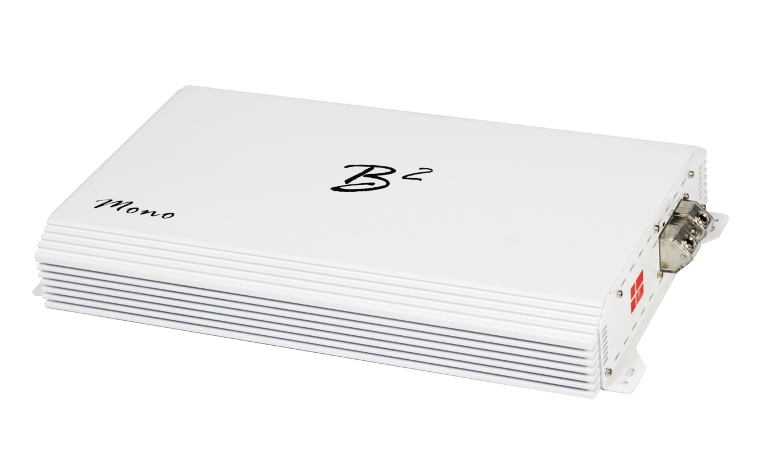 Mono.... 
Compact, Clean & Classic. It all defines the Mono.
An amplifier with a small footprint, but with an outstanding performance.
Adjustable bass boost & frequency allows for tweaking according to your preferences while making the sound more dynamic .
With more than 2000 watts available @ 1 ohm it's an amplifier that will power most subwoofers without losing control. With the Master/ Slave function you are also able to link another Mono to double the power output. Remember it takes power to make power, so even our Mono is equipped wiht 0 GA power terminals.
Frequency Response:                                 10 Hz ~ 350 Hz                          
Signal to Noise Ratio:                                 100 dB
Input Sensitivity:                                          6 ~ 0.2 V
Crossover:                                                 24 dB/Oct
Low Pass Filter:                                         35Hz ~ 250Hz
Subsonic Filter:                                           10Hz ~ 50Hz
Bass Boost:                                               0 ~ 9 dB
Bass Boost Frequency:                        30 ~ 90 Hz
Phase:                                              0 ~ 180°
Damping Factor:                                         300<
Power Terminal gauge:                             0 GA x 1
Fuse Rating:                                               200 A
Operational voltage: 9 ~ 16V
                                           14.4V             
                   Power @ 4 Ohm: 1 x 700 w
Power @ 2 Ohm: 1 x 1300 w
Power @ 1 Ohm: 1 x 2200 w